Graduating this year? Custom designed graduation invitations will give you the ability to make your invitation exactly how you want it. I also offer a small invite to hand out to friends that has a cohesive design with the simplicity of carrying around.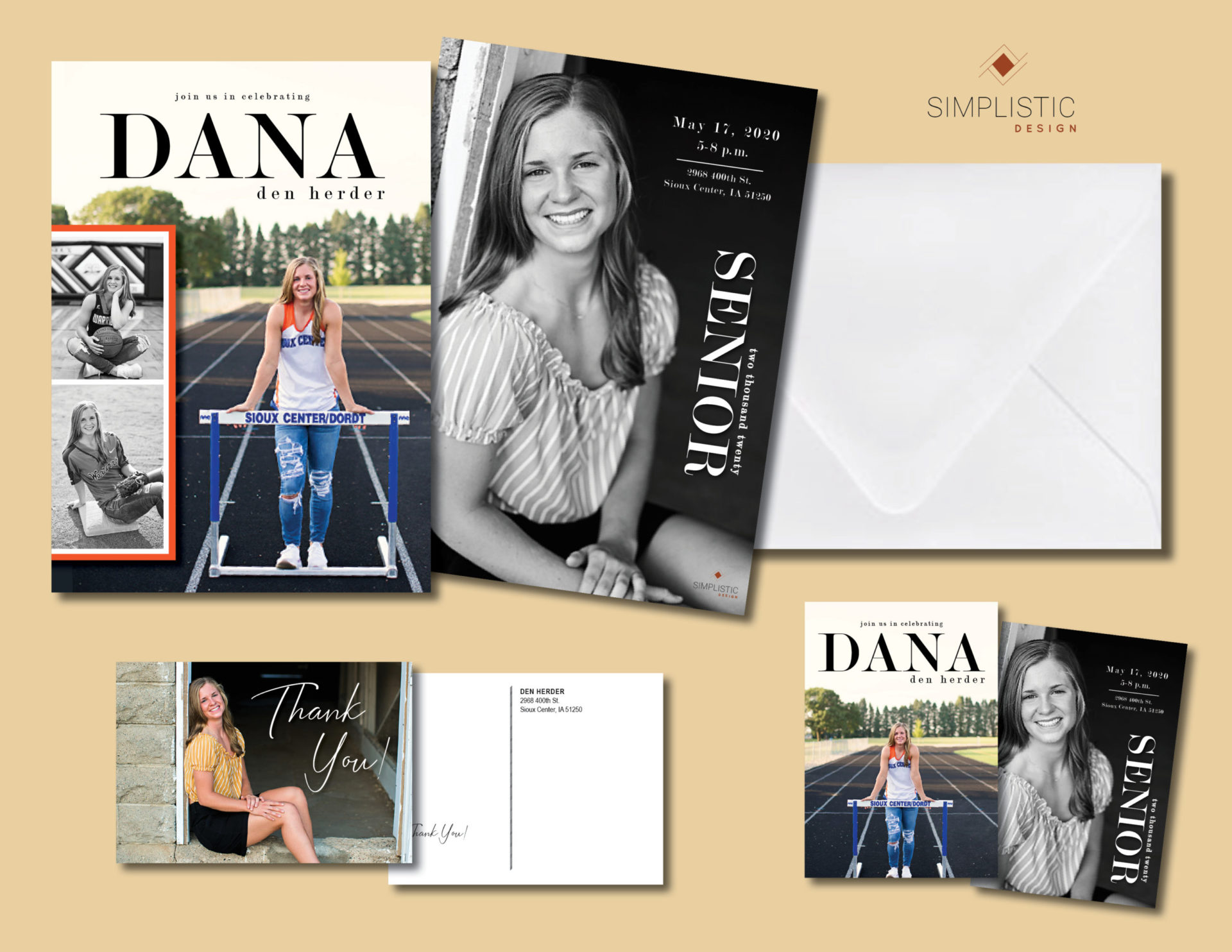 I offer the ability for you to see a hard copy proof of your card before printing all of them. Somtimes when looking at it on your phone or computer it is easy to miss mistakes or see if the photo isn't what you were hoping. This gives you the ability to know exactly what the cards will look like before they are ordered.
Addressing all your envelopes can be time consuming. Send me an excel file with your addresses and we can print your addresses right on the envelope with your return address. The only thing you have to do is put your card in the envelope and put the stamp on. I will take care of the rest. 
Graduation videos offer you and your guest to look back on all the graduates memories growing up. Scanning photos and putting a video together can be stressful. I will do it all for you. You can give me all your photos on a flash drive, or if they need to be scanned I can help you with that. All I ask is for you to have them in order.
You may order individual items or one of the package options.
• Invitations
• Small Friend Invitations (3.5 x 5in)
• Printed Envelopes
• Thank You's
• Video
• Invitations
• Small Friend Invitations (3.5 x 5in)
• Printed Envelopes
• Thank You's
• Invitations
• Blank Envelopes
• Thank You's