Holiday cards online can be a big headache. Either the photos are not how you want them, the text is to small and doesn't fit, and the list goes on… I can make this process so much eaiser for you! Email me your photos and text, I will design the card to fit your needs! 
I offer the ability for you to see a hard copy proof of your card before printing all of them. Somtimes when looking at it on your phone or computer it is easy to miss mistakes or see if the photo isn't what you were hoping. This gives you the ability to know exactly what the cards will look like before they are ordered.
Writing a letter to your friends and family can be a great way to let them know what has happened in your family this past year. I offer the ability to design your holiday letter on a 8.5x11in sheet of paper, or we can tie it in and print it right on the back of your card. 
Addressing all your envelopes can be time consuming. Send me an excel file with your addresses and we can print your addresses right on the envelope with your return address. The only thing you have to do is put your card in the envelope and put the stamp on. I will take care of the rest.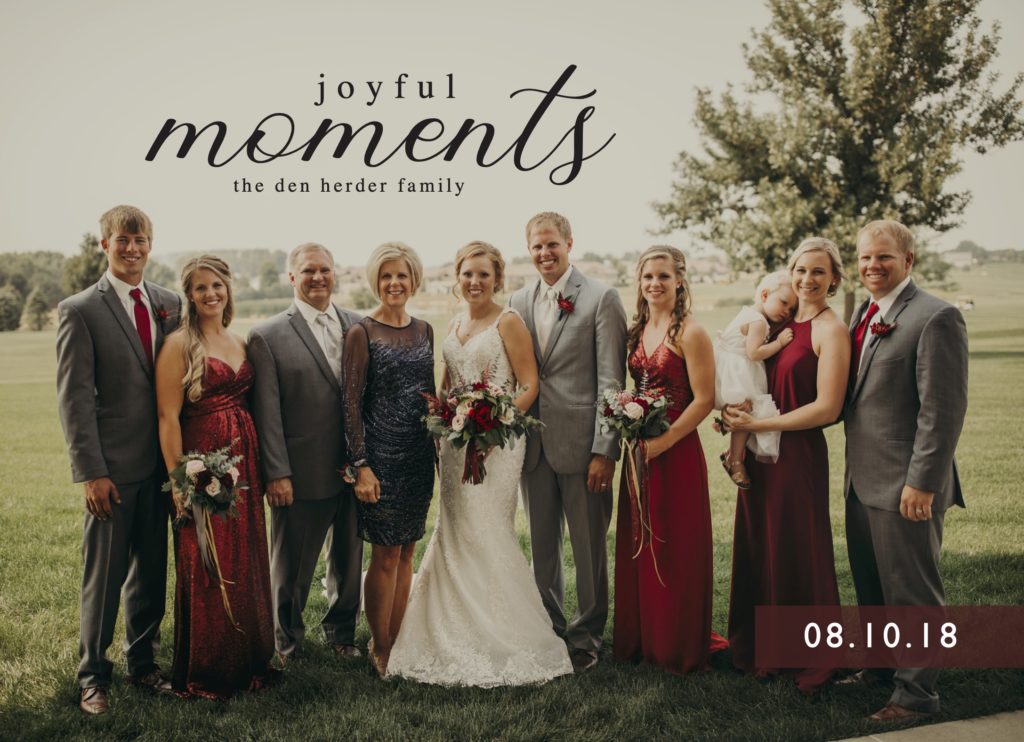 Would you like to have a Christmas card, but don't want the costs of mailing out a physical card? I offer digital Holiday cards. All you pay is my design fee and the card is yours to email, send and post on all your favorite social media sites.
If you live in a different location and would like to use a print shop of your choosing. I will give you the ready-to-print version of your holiday card and you can get it printed where ever you would like.